Various Promotions via HiddenTag Biz
Creative ways to use HiddenTag labels for Marketing
· Unlike the QR code with black and white checkerbox appearance,
we provide custom designed labels that accurately represent the purpose of promotion.
· Save on marketing cost by conducting online and offline promotion at the same time.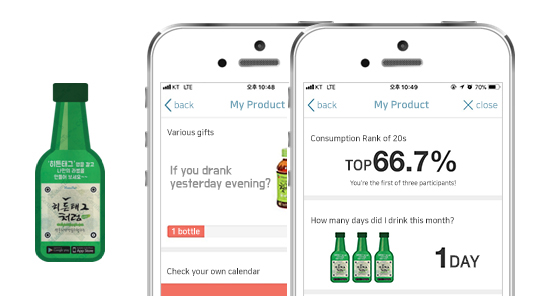 Event Idea 1 :
The more you scan, the more reward you earn.
· Consumers scan the label on the product and participate in the event
· Consumers will be able to participate in the event continuously and be given a different prize according to the participation performance.
· Increase the loyalty and wish participate events further by providing personalized consumption statistics based on their past purchases.
· Maximize your event reach by including the social share buttons

· Improved brand loyalty through intelligent event management and relationship with consumers by providing different rewards based on cumulative participation performance rather than one-time event participation.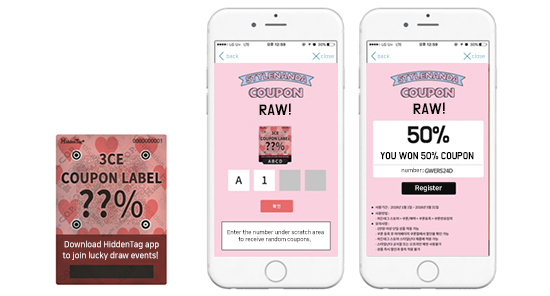 Event Idea 2 :
Lucky draw! Offer Random Coupons!
· Provide HiddenTag Event label when purchase is made.
· 20%, 30%, 50 % discount coupons will be displayed on the user's mobile phone right after scanning the event label and entering the unique numbers hidden unders scratch area.

· Offer percentage-based discount coupons , free gift coupons or dollar value discounts via HiddenTag labels to drive revenue and consumer loyalty.